Who We Are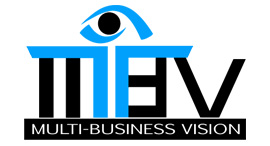 Multi-Business Vision is a newly established Trading & Contracting Company in Kuwait, with wide ranging interest in trading, utilities and services. The trading activities, includes dealership, and supply of many services such as medical services. Multi-Business Vision, with its highly experienced and skilled staff providing a remarkable flexibility and support, represents many reputed brands and manufacturers. It has established a great business relation with most government and private sectors in Kuwait forming a wide base of valuable customers.
About Us
Overview

Multi- Business Vision Company are one of the leading contracting companies in Kuwait. The contracting division started in the field of medical and cosmetic products. Highly experienced are working day and night to insure quality, time and cost.
Values

The contracting division has to its credit numerous numbers of prestigious jobs. And success to date in a relatively short period can be attributed to its deliberate policy of team works, careful organization, effective management, in a large degree, the enthusiasm of its staff in making MVB Co. as one of the strongest professionals' teams capable of taking the most challenging assignments.
Vision

We aspire to play a significant role in Kuwait growth and development by being a leading contracting company in Kuwait and in the Gulf
Mission

Our mission is to provide not only the highest quality products to our respected customers and also to offer a dynamic and innovative service for the best and most competitive market value
Management

Our Management team is comprised of professionals with years of experience and training to provide professional services that meets customer's expectations.